"Planamazer" - WEB-application for project management, available immediately, without downloading and installing More »
Contents
Chapter 1 Introduction to the program
1.1. General Information
"Planamazer" is a software tool designed for effective project management (hereinafter - the Program). The name "Planamazer" comes from the word "planning" and the feeling of how amazingly simple ("amazing" - to amaze, amaze) this program helps to do this. The program allows you to plan processes, detail and set the conditions for their implementation, analyze the quality of prepared plans, control the timeliness of their execution. The program will help automate the planning and control of both independently solved tasks and complex projects with many participants, both in a hierarchical relationship, and united in a team of like-minded people.
The functionality of the Program is implemented using client-server technology. Storage and processing of project data, including data exchange between users, is carried out by means of the server subsystem, and all local functions, including data entry and display functions, are carried out by the client subsystem. The traffic protection mechanisms used in the global implementation of the Program ensure the confidentiality of data transmitted on the Internet.
To work with the Program, you will need any user device connected to the Internet with a modern browser installed on it and ... in fact, that's all (Figure 1.1.A).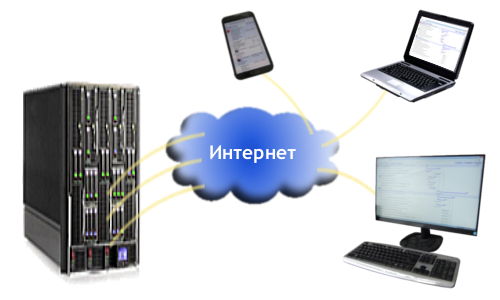 Figure 1.1.A. Program Architecture
For those who need a planning system in their own ecosystem that does not provide for the transfer of data outside it, you can use the standalone version of the Program.
Input and display of data implement interface elements of the main program window and dialog boxes of functional subtasks. The main window of the program, which the user gets access to immediately after passing through identification and authentication, is visually divided into 4 areas (Figure 1.1.B):
main menu;
title bar;
time bar;
taskbar.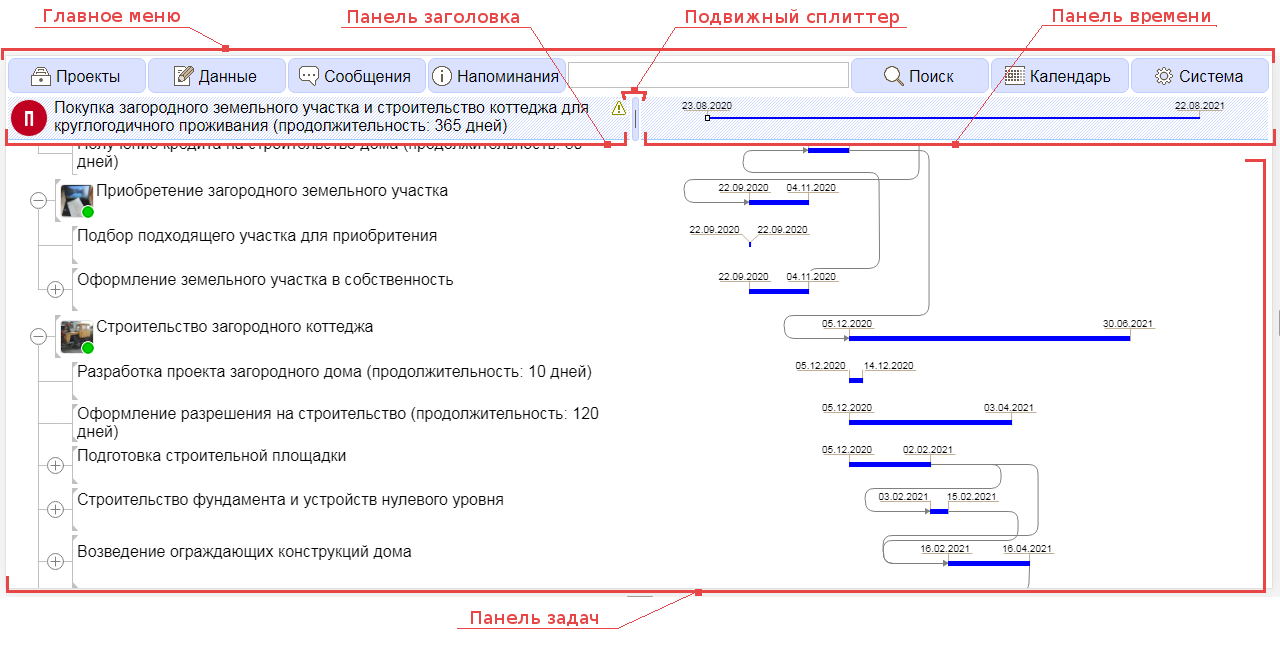 Figure 1.1.B. Main window
The following paragraphs of the chapter will describe in detail what each element of the interface of the main program window is intended for.
IndexNext
Manual PDF